Overview
We have created this post for every aspiring trader who needs capital to kick start their trading journey. The method described below can also be used to supplement your existing capital.
By this point you have realised that you want to be a trader. You will have also realised that you need capital. If you are not sure how much you need then we recommend that you read our page on brokers. That page outlines the minimum requirements that we think are sensible.
The lowest amount we recommend to start your trading journey is about £3000.
We have found that the best method of generating your initial capital is by matched betting. If done properly this is risk free. It can be done alongside your normal job and takes a very small amount of cash to start.

Trading AtoZ will receive compensation if you sign up to OddsMonkey through a link on this page.
What is matched betting?
Matched betting is a technique that anyone can use to profit from the free bets offered by online bookmakers. There is no element of luck involved as you cover all outcomes of an event.
This is done by covering your bookmaker bet with an opposing lay bet. A lay bet is a bet on something not to happen.
Example
Bookmaker A offers you a £5 free bet when you place a £10 bet on a sporting event
You place a £10 bet on "Team A" to beat "Team B" with Bookmaker A
You place an opposing lay bet that "Team A" will not beat "Team B" with Exchange A
One of these bets will win and one will lose. Regardless of the result though you will have a fixed outcome. This is typically a small loss of about 5% (£0.50). You have now unlocked your £5 free bet.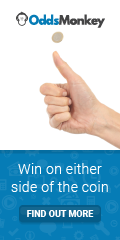 You can now place a second bet using a similar technique but this time you will guarantee a profit.
Example
You place your £5 free bet on a sporting event
You place an opposing lay bet with Exchange A
Again, one of these bets will win and one will lose. This time though you will have a guaranteed fixed profit. This is typically about 80% (£4).
If we combine the pair of bets you have made £3.50.
This type of offer is very common and easy to complete.
How do I find the offers and free bets?
Although it is possible to find all of the offers yourself by scanning the internet there is a much easier way. We recommend that you subscribe to OddsMonkey. They will provide you with all the offers and customised guidelines to complete each one.
They also provide:
a daily offer calendar
matched betting calculators to help you work out your bet amounts at the bookmaker and exchange
tools to help you find matched betting opportunities in real time
comprehensive guide to matched betting
advanced matched betting techniques and opportunities
training guides
forum
You can subscribe to OddsMonkey for £19.99 per month, or £150 for a full year.
How much money do I need to start matched betting?
You do not need very much money to start matched betting. The majority of bookmakers have very good sign up offers. This means that your first deposit usually triggers one or more free bets.
You will also need an account with a betting exchange. These exchanges allow you to place lay bets which are necessary to eliminate your risk.
We recommend that you have at least £100 available to start matched betting.
How much can I make matched betting?
The amount you can make matched betting really depends on you and how much time you can spare.
Assuming you have started with £100 then it is possible to reach £3000-£4000 within 12 months.
Summary
Whether you need capital to start your trading journey, or to supplement your account, matched betting provides the ideal opportunity. Matched betting is possible in the UK, US, Canada and widely across the European Union. It may be possible elsewhere but you will need to investigate for your own country.
What to do next?
We recommend that you create a new email address for the purposes of matched betting. You will end up receiving lots of correspondence and you do not want to miss amazing free bet offers.
Open an account with an exchange. We recommend betfair as they offer the widest range of sporting events with competitive commissions.
Create an OddsMonkey account
Start completing the numerous sign up offers.
Within a few short months you will have generated enough capital to start your trading journey.